APU Vs CPU – What's the Difference?
You and I- have one thing in common- we both are techies. But do APU and CPU have anything in common? Are they similar in any aspect? Or are they totally different? Don't worry! We'll discuss it all. In this article, I've broken down APU Vs CPU- a simple guide to help you understand their similarities and differences.
Before we begin with the comparison, let's first understand what APU and CPU are and what they are used for.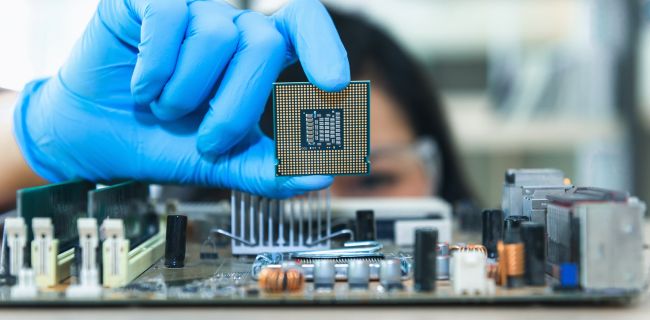 What is a CPU?
CPU stands for Central Processing Unit. Think of it as the brain of your computer. It's responsible for executing instructions and performing calculations for various tasks. When you're browsing the web, editing documents, or playing music, it's the CPU that's doing the heavy lifting.
Functions of the CPU:
Executes program instructions.
Performs arithmetic and logic.
Manages instruction flow.
Handles memory cache.
Responds to interruptions.
What is an APU?
APU stands for Accelerated Processing Unit. It's like the CPU's clever cousin. An APU combines both the CPU and a Graphics Processing Unit (GPU) into a single chip. This fusion allows it to handle not only traditional processing tasks but also graphics-related work.
Functions of the APU:
Combines CPU and GPU on a single chip.
Executes general computing tasks (CPU).
Handles graphics processing (GPU).
Enables multitasking with CPU and GPU.
Offers power-efficient performance.
APU vs CPU- How are they different?
The main difference between an APU and a CPU is that an APU includes integrated graphics, while a CPU does not. This integration makes APUs perfect for systems where space is limited, like laptops and small form-factor PCs.
Listed below are some factors that set apart- a CPU and an APU.
1. Performance
When it comes to performance, CPUs are typically more powerful than APUs for pure processing tasks. If you're into heavy video editing, 3D rendering, or scientific simulations, a high-end CPU is your go-to choice. But for everyday tasks and casual gaming, APUs are sufficient.
2. Graphics
Like GPUs, APUs can handle gaming and multimedia tasks without the need for a separate graphics card. While a CPU might struggle to play modern games at decent settings, an APU can handle them with ease.
3. Power Efficiency
APUs are generally more power-efficient than a combination of a CPU and a separate GPU. This makes them a top choice for laptops and ultrabooks, where battery life matters.
4. Cost
APUs are generally more cost-effective than CPUs with separate GPUs. If you're on a budget, an APU can save you money since you won't need to invest in a dedicated graphics card.
5. Heat and Cooling
CPUs tend to generate more heat, especially when paired with high-performance GPUs. This requires better cooling solutions, which can add to the overall system cost. APUs, being more power-efficient, generate less heat and are easier to cool.
6. Form Factor
If you're building a small form-factor PC, such as an HTPC (Home Theater PC) or a mini-ITX system, an APU is a compact and space-saving choice. A CPU and separate GPU might not fit into these smaller cases.
7. Overclocking
Those who love to push their hardware to the limits may prefer CPUs. Most CPUs are unlocked, allowing for easy overclocking, which can lead to significant performance gains. APUs are generally locked, limiting overclocking potential.
8. Multitasking and Productivity
CPUs excel at multitasking and productivity tasks, such as running multiple applications simultaneously, editing videos, and handling virtual machines. If your primary usage is heavy multitasking, a CPU with more cores and threads is a better choice.
9. Graphics Quality
While APUs can handle gaming and multimedia tasks, a dedicated GPU paired with a CPU will deliver better graphics quality and higher frame rates in modern games. So, if you're into gaming, a CPU with a dedicated GPU is the way to go.
10. Future-Proofing
If you are expecting more graphics power in the future, choosing a CPU and a separate GPU would provide greater flexibility for upgrades. You can easily replace or upgrade the GPU without changing the CPU. APUs, being integrated, may limit your future upgrade options.
11. Compatibility
It's essential to consider the compatibility of your chosen processor with your motherboard and other system components. Make sure that your motherboard supports the specific CPU or APU you plan to use.
APU Vs CPU: Which One Should You Buy?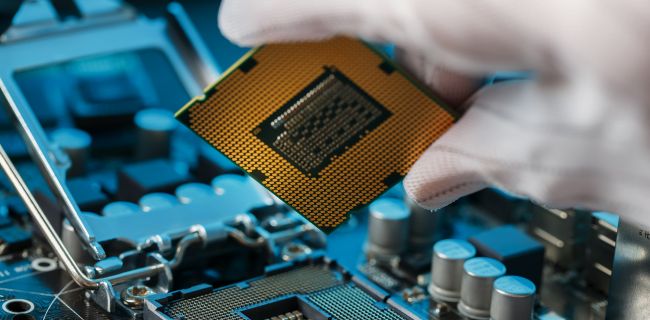 When deciding between an APU and a CPU, think about what you need and how much you want to spend.
If you're on a budget and want good performance for everyday tasks and light gaming without needing a separate graphics card, an APU is a solid choice.
However, if you're into heavy-duty stuff like video editing, 3D work, or intense gaming, a CPU teamed up with a dedicated graphics card might be more your speed for that extra power boost.
It's all about finding what suits your needs and pocket!
Conclusion
In this article, you have learned about APU vs CPU: factors that set them apart. By considering these factors, you can make an informed decision and build a system that suits your requirements perfectly.
I hope this article helped you understand the key differences between APUs and CPUs. If you have more questions, leave us a reply.
FAQs
Can I upgrade an APU or CPU?
Upgrading a CPU is often possible, depending on your motherboard. APUs, on the other hand, are typically soldered to the motherboard and not upgradeable.
Do APUs use less power than CPUs and discrete GPUs?
Yes, APUs are generally more power-efficient, making them a great choice for laptops and energy-conscious users.
Can I use an APU for video editing and 3D rendering?
While APUs can handle light video editing and 3D rendering, a high-end CPU is more suitable for intensive tasks in these areas.
Are APUs and CPUs interchangeable in all computer systems?

No, you need to choose your processor based on your motherboard's compatibility. Some motherboards support CPUs, some support APUs, and others can accommodate both.