Fix "Nvidia Display Settings Are Not Available"
Have you ever faced a situation where you powered up your PC, ready for a gaming session, only to be met with the message, "Nvidia Display Settings Are Not Available"? Frustrating, isn't it? I have, and it's something that can put a real damper on your day. Let's dive into what this issue is, what causes it, and most importantly, how to fix it.
Let's Understand the Issue
The message "Nvidia Display Settings Are Not Available" typically pops up when you try to access Nvidia Control Panel. But unfortunately, your computer doesn't detect an Nvidia Graphics Card. It's like trying to tune a radio, but there's no antenna attached.
Now let's see the reasons behind this issue and also how to fix it.
Reasons for NVIDIA Display Settings Not Available
Outdated Drivers:
Just like an old map might not reflect a new road, outdated drivers can cause your system to lose track of your Nvidia GPU. This could lead to the infamous "Nvidia Display Settings Are Not Available" error.
Monitor Not Connected Properly:
At times, it might be as simple as your monitor not being connected to your Nvidia Graphics Card properly. Imagine calling someone, but you've dialed the wrong number. It's not that the other person doesn't exist, but rather you're just not reaching out to them correctly.
Misconfigured Display Settings:
Another potential cause could be misconfigured display settings within your PC. Think of it as trying to read a book, but all the pages are out of order.
5 Ways to Fix "Nvidia Display Settings Are Not Available"
1. Update Nvidia Drivers:
One of the first steps I recommend is updating your Nvidia drivers. This is like getting the latest map for your journey. It will ensure that your system recognizes and communicates with your Nvidia GPU properly.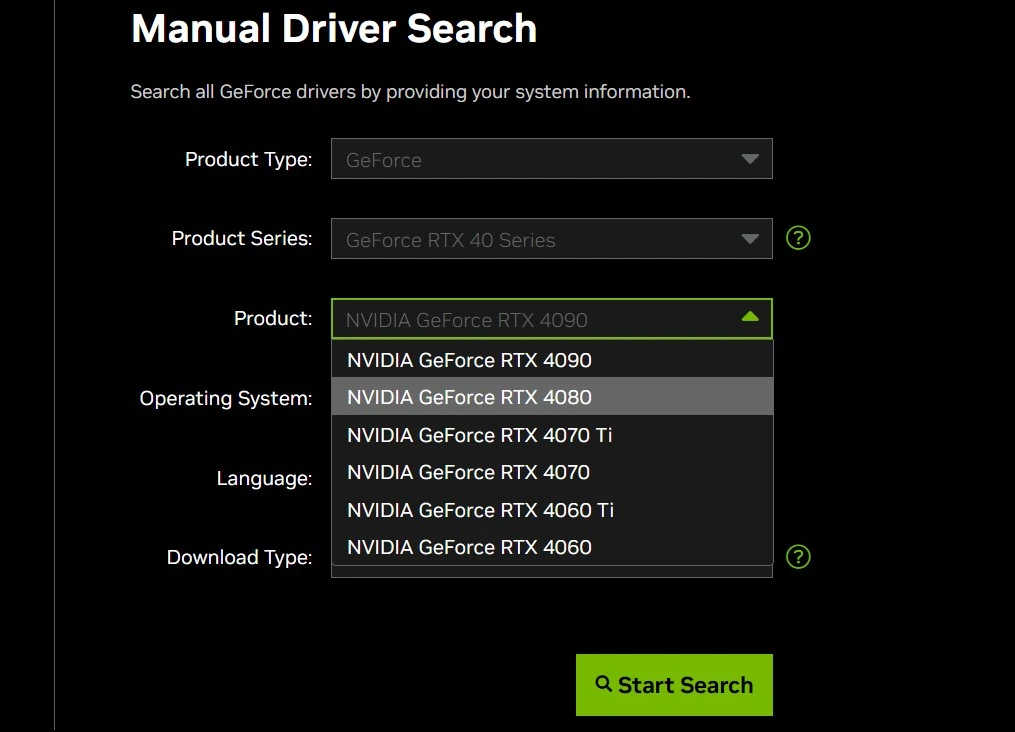 Visit the Nvidia Driver Downloads page.
Enter your Graphics Card details in the "Manual Driver Search" section.
Click on the "Start Search" button to proceed.
Find the latest driver for your graphics card and click on the "Download" button.
Once the download is complete, run the installer.
Choose the "Custom Installation" option, and make sure the "Clean Install" box is checked. This will ensure any old or corrupted driver data is removed.
Click "Next" and let the installer complete the process.
Once the installation is finished, restart your PC to let the changes take effect.
Updating drivers regularly is a good practice as it ensures optimal performance and security for your system. Remember, always download drivers from the official Nvidia website to avoid potential security risks.
2. Check Display Connections:
If updating drivers didn't do the trick, I would next suggest checking your display connections. Ensure your monitor is properly connected to your Nvidia GPU, not your motherboard.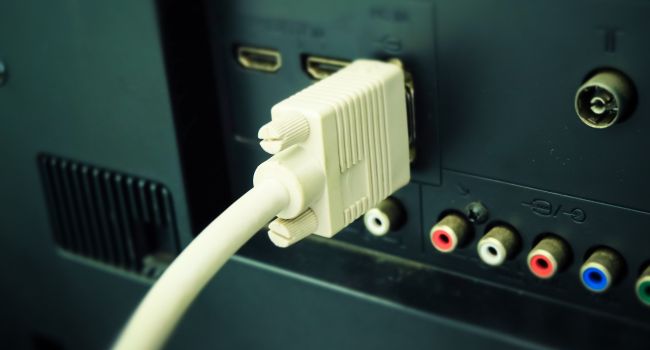 If it's like my first experience with this issue, merely swapping the display cable from the motherboard to the GPU slot fixed it. Believe it or not, this minor oversight happens to many of us!
3. Reset Display Settings:
If the problem persists, resetting your display settings might be your next best bet. It's akin to rearranging the jumbled pages of a book back into the correct order. Here's how to do it:
Right-click on your desktop and select 'Screen resolution'.
Click on 'Advanced settings'.
Under the 'Adapter' tab, click on 'List All Modes'.
Choose the correct screen resolution that matches your monitor specs and click 'OK'.
Apply the new settings and reboot your computer.
4. Reinstall Nvidia Software:
Sometimes, corrupted Nvidia software could be causing the problem. In this case, uninstalling and reinstalling the Nvidia software might do the trick. It's like replacing a faulty engine part in a car; sometimes, the old part just isn't working correctly anymore and needs to be replaced.
Open the Control Panel on your PC and go to "Uninstall a Program."
Look for all Nvidia programs, select them one by one, and click "Uninstall."
Restart your PC.
Visit the Nvidia website, download the latest version of your GPU's drivers and software, and install them.
Restart your PC again and see if the problem persists.
5. Disable GPU Switching:
Some PCs come with an integrated GPU alongside an Nvidia GPU. When GPU switching is enabled, your PC may try to save power by using the integrated GPU instead of the Nvidia GPU, causing the "Nvidia Display Settings Are Not Available" message to pop up. Disabling GPU switching is another potential solution.
Here's how you can disable GPU switching:
Right-click on your desktop and open "Nvidia Control Panel."
Under the "Manage 3D settings" tab, go to "Global Settings."
Look for "Preferred Graphics Processor" and select your Nvidia GPU.
Apply the settings and restart your computer.
Remember, tinkering with PC settings can be tricky. If you're unsure, it's always good to seek professional advice. And like all troubleshooting steps, they work best when done methodically and patiently. Good luck, and I hope you manage to fix your Nvidia Display problem soon!
Conclusion
The dreaded "Nvidia Display Settings Are Not Available" message can surely be frustrating, especially when you're all set for a gaming marathon. But with a little patience and some methodical troubleshooting, you can often resolve the issue quickly.
Whether it's outdated drivers, incorrect display connections, or misconfigured settings, there's usually a fix to get you back on track. So, don't let the tech hiccups get you down. Remember, every problem has a solution!
FAQs
What does the "Nvidia Display Settings Are Not Available" message mean?
The error message typically means that your computer isn't detecting an Nvidia Graphics Card, although the card is installe
How can I update my Nvidia drivers?
You can update your Nvidia drivers by visiting the official Nvidia website, locating the correct drivers for your GPU model, downloading, and installing them.
My monitor is properly connected and my drivers are updated. Why am I still seeing the error message?
In this case, your display settings might be misconfigured. Resetting them to match your monitor specs could resolve the issue.
I've tried all the solutions, but I'm still facing the problem. What should I do?
It's possible your Graphics Card might be faulty. If none of the solutions worked, consider getting professional help or contact Nvidia support.
Can outdated Nvidia drivers affect my gaming experience?
Absolutely! Outdated drivers may not only lead to errors like the one discussed but can also cause poor game performance, crashes, and other display issues.