How to Become a Professional Gamer in 10 Steps
So, you're looking for ways on how to become a professional gamer, right? Well, in today's world, it's not so easy due to the high competition. Besides, professional gaming requires investment and lot of patience and hard work.
But there's nothing to worry about because you're in the right place. In this article, I will share a step-by-step guide to help you achieve your goal. So, without any further delay, let's dive in.
How to Become a Professional Gamer: A step-by-step guide.
The gaming industry is growing, and with dedication and the right strategy, you can turn your gaming passion into a profession. Listed below are the ten steps that will take you from a casual gamer to a professional in no time.
Step 1: Choose Your Game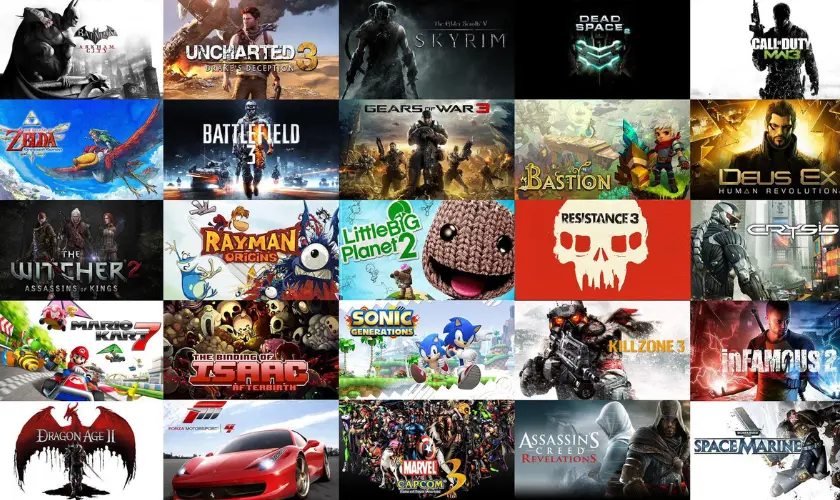 Start by picking one game to focus on. Don't play too many different games; instead, choose one you truly love and connect with, whether it's a popular esports title like League of Legends or a less-known game.
Step 2: Master Your Game
To excel in your chosen game, learn everything about it. Understand its mechanics, tactics, and strategies. Watch tutorials, follow pro players, and grasp the game's trends.
Step 3: Get the Right gaming gear
Invest in good gaming gear, like a quality gaming PC or console, a responsive monitor, and a comfortable gaming chair. You'll also need a good headset and gaming accessories for better control and communication.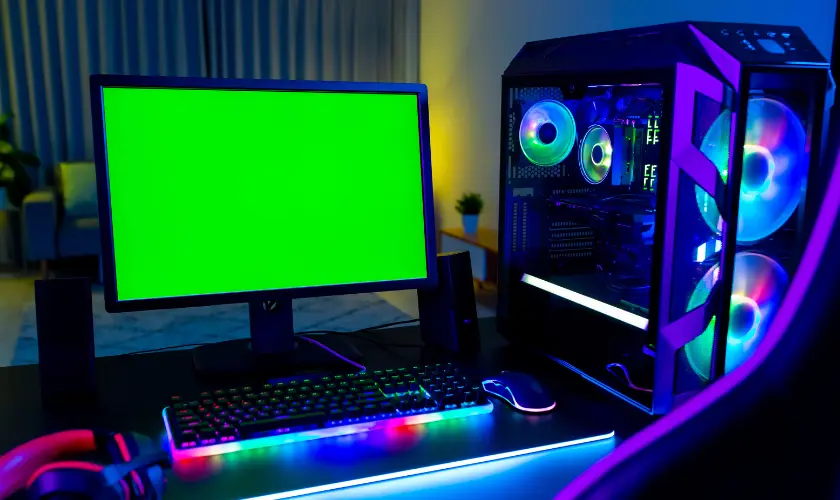 Moreover, make sure to follow the necessary practices for your new gaming PC.
Step 4: Create a Daily Routine
Consistency is crucial. Develop a daily gaming routine that includes practice, warm-ups, and breaks to prevent burnout. A structured schedule will help you stay focused and improve steadily.
Step 5: Join a Gaming Community
Become part of a gaming community to get support and connect with fellow gamers. Engage with others on forums, Discord, or social media to learn from their experiences and share your progress.
Step 6: Learn from Pros
Watch pro gaming tournaments and streams to learn from the best. Analyze their strategies and tips. Many pro gamers share their knowledge on platforms like YouTube and Twitch.
Step 7: Improve Your Skills
Identify your weaknesses and work on them. Whether it's aiming, decision-making, or teamwork, focus on continuous improvement. Consider getting guidance from experienced players.
Step 8: Set Achievable Goals
Define clear and realistic goals for your gaming career. These goals will keep you motivated and provide direction. Whether it's reaching a certain rank, winning local tournaments, or joining a pro team, having targets will help you progress.
Step 9: Stay Healthy
Don't neglect your physical and mental health. Maintain a balanced lifestyle by exercising, eating well, and getting enough sleep. A healthy body and mind will enhance your gaming performance.
Step 10: Be Persistent
Becoming a pro gamer takes time and dedication. You'll face challenges, but it's essential to keep pushing forward. Stay true to your passion, and never give up.
Conclusion
So, you've now learned how to become a professional gamer and kickstart your pro gaming journey.
Becoming a professional gamer is a rewarding journey that requires time, effort, and love for gaming. By following these ten steps, you can set yourself on the right path. Success in the gaming world is achievable with determination and persistence. Keep your focus, and you might find yourself among the elite gamers one day.
FAQs
Can I become a professional gamer while working or going to school?
Yes, many professional gamers balance their careers and other commitments with effective time management.
Do I need expensive gaming gear to become a professional gamer?
Quality gear can help, but skill and dedication are more important than expensive equipment.
Are there age restrictions for becoming a professional gamer?
No, professional gaming has no age limits. Players can start young or enter the professional scene later in life.
How can I get noticed by professional gaming teams or organizations?
Consistently performing well in tournaments, streaming, and building a strong online presence can attract the attention of esports organizations.