How to Check if Intel Turbo Boost is Enabled?
Are you seeking to know "how to check if Intel Turbo Boost is enabled in your system?" Don't worry. Whether you are a Windows user, a Mac user, or a Linux, in this article, I'll guide you through the detailed process of checking if turbo boost is enabled.
So, let's quickly dive in.
Understanding Intel Turbo Boost
Turbo Boost is a nifty feature embedded in Intel CPUs that dynamically increases the processor's clock speed when your system needs extra performance. This means your CPU can temporarily reach higher clock speeds than the base frequency, giving you that extra horsepower for demanding tasks like gaming, video editing, and more.
Benefits of Intel Turbo Boost
Before diving into the methods to check if Intel Turbo Boost is enabled in your system, let's take a moment to appreciate its advantages.
improved single-core performance
faster response times
Increased CPU's clock speed
smoother multitasking
reduced processing times
However, to reap these benefits, you must ensure that Turbo Boost is indeed enabled on your system.
Checking System Requirements
To get started, you must verify whether your system meets the requirements for Intel Turbo Boost.
1. Ensuring compatibility:
Ensure that your computer has an Intel processor with Turbo Boost technology support. Not all Intel CPUs, especially older models, have this feature, so checking compatibility is crucial.
2. Checking CPU model and generation:
You can find the model and generation of your Intel CPU by right-clicking on "My Computer" or "This PC" and then selecting "Properties." Look for the processor information, where you'll find the model and generation details.
3. BIOS settings and updates:
Access your computer's BIOS settings during startup (usually by pressing F2 or Del key). Look for an option related to Turbo Boost and enable it if it's not already enabled. Additionally, make sure your BIOS is up-to-date for optimal performance.
How to check if Intel Turbo Boost is enabled in your system?
Great! Now that you've ensured compatibility and updated your BIOS, it's time to check if Intel Turbo Boost is actually enabled. The methods vary slightly depending on your operating system.
Windows users: Using Task Manager
Right-click on the taskbar and select "Task Manager," or press "Ctrl + Shift + Esc" to open it directly.
Click on the "Performance" tab.
Look for your CPU's real-time speed under the "Base Speed" and "Max Speed" columns. 
When your system is under load, the "Max Speed" value should exceed the "Base Speed" value, indicating that Turbo Boost is active.
Windows users: Using Intel Processor Identification Utility
Download and install the Intel Processor Identification Utility from Intel's official website.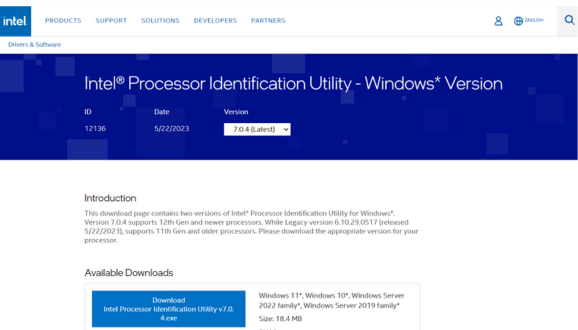 Run the utility, and it will display detailed information about your CPU, including whether Turbo Boost is enabled or disabled.
Mac users: Using Activity Monitor
Open "Finder," go to "Applications," then "Utilities," and select "Activity Monitor."
Click on the "Window" menu and select "CPU Usage" to display real-time CPU information.
When your Mac is under load, you should see an increase in CPU frequency, confirming that Turbo Boost is working.
Linux users: Using Terminal commands
Open a terminal window.
Enter the following command: watch -n 1 grep \"MHz\" /proc/cpuinfo
When your system is under load, you should observe a spike in CPU frequency, indicating Turbo Boost is operational.
Personal Experience: Using the Turbo Boost feature
Curious to see the impact of Turbo Boost firsthand, I conducted a series of performance tests on my Intel-powered gaming rig. I enabled Turbo Boost on my Windows 10 PC.
I ran various benchmarks with Turbo Boost enabled and disabled to compare the results.
The difference was evident. With Turbo Boost enabled, I noticed a significant performance boost in single-core applications. For instance, my gaming experience improved noticeably, with higher frame rates and smoother gameplay in demanding titles.
However, I also observed that Turbo Boost's benefits are more pronounced in applications that utilize a single core heavily. The difference was less prominent in multithreaded tasks, where all cores are utilized.
Conclusion
In conclusion, Intel Turbo Boost is a valuable feature that can enhance your CPU's performance when you need it the most. By checking and ensuring Turbo Boost is enabled on your system, you can unlock its full potential and experience improved responsiveness and efficiency during resource-intensive tasks.
Remember to verify compatibility, update your BIOS, and use the appropriate methods to check if Intel Turbo Boost is enabled and is properly working in your system. Embrace the power of Turbo Boost and take your gaming and computing experience to new heights!
FAQs
Can I enable Turbo Boost on all Intel CPUs?
Unfortunately, not all Intel CPUs support Turbo Boost. It's primarily available on Intel Core i5, i7, i9, and certain Xeon processors. Check your CPU model to confirm compatibility.
Does Turbo Boost increase power consumption and heat generation?
Yes, enabling Turbo Boost can increase power consumption and generate more heat. Ensure your system's cooling solution can handle the additional heat.
Can I manually control Turbo Boost frequencies?
Generally, Turbo Boost operates automatically based on system demand. Some advanced users may have limited control through BIOS settings, but it's best to let the CPU manage Turbo Boost for optimal performance.
Does Turbo Boost work while on battery power for laptops?
Yes, Turbo Boost can work on laptops even when running on battery power, but the boost level might be limited compared to when the laptop is plugged in to conserve battery life.
Can I use third-party software to enable or disable Turbo Boost?
While third-party tools may claim to control Turbo Boost, relying on BIOS settings or the CPU's built-in management system is recommended to ensure stability and compatibility.