How to Choose a Gaming Motherboard
Are you searching for a guide to help you choose the right gaming motherboard? Well, you've come to the right place. The motherboard is a vital component of your gaming PC, and choosing the right one can significantly enhance your gaming experience.
In this article, I'll guide you through selecting the perfect gaming motherboard that suits your needs and takes your gaming performance to the next level. So, let's quickly dive in.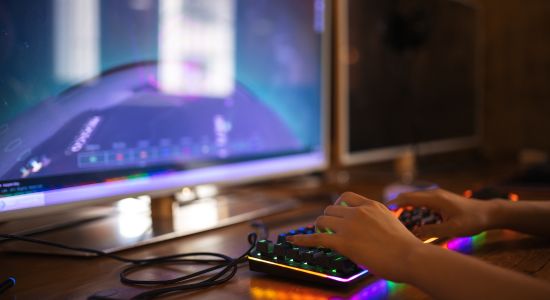 Why a Gaming Motherboard Matters?
The motherboard is like the heart of your gaming PC, connecting and coordinating all the components. It plays a crucial role in determining your system's performance, compatibility, and potential for upgrades.
A well-chosen gaming motherboard can unlock the full potential of your CPU, GPU, and RAM, giving you smooth gameplay, fast loading times, and seamless multitasking.
For Intel users, the Gigabyte Z690 AERO motherboard for 12th-gen CPUs is a good choice. I've reviewed the Gigabyte Z690 AERO in detail for your reference. If you're a newbie, I advise you to properly research the Z790 and Z690 motherboards, their key features and differences before making a purchase.
How to choose a gaming motherboard: 6 important tips
Listed below are the key factors you need to consider when picking a gaming motherboard.
1. Compatibility with CPU and RAM:
Ensure the motherboard works with your CPU and RAM. Different motherboards support specific CPU socket types (like Intel's LGA or AMD's AM4) and have RAM compatibility requirements. Matching these specifications ensures top performance and stability.
2. Expansion Slots and Ports:
Check for PCIe slots for your graphics card and other expansion cards like sound or Wi-Fi cards. Make sure there are enough USB ports, including the newer ones like USB 3.2 Gen 2 or USB-C. Adequate SATA ports and M.2 slots for storage devices are essential for future upgrades.
3. VRM Quality and Power Delivery:
A high-quality voltage regulator module (VRM) is crucial for stable and efficient power distribution to the CPU, especially during intense gaming. Look for motherboards with sufficient power phases and quality VRM components.
4. Form Factor and Size:
Choose a motherboard size (ATX, Micro ATX, Mini-ITX) that fits your PC case and suits your needs. ATX offers more space and features, while smaller forms work well for compact builds.
5. BIOS Features and Overclocking Support:
If you like to overclock or fine-tune your system, opt for motherboards with robust BIOS features and overclocking support. A user-friendly BIOS interface simplifies adjustments to CPU and RAM settings.
6. Connectivity Options and Networking Features:
Consider built-in Wi-Fi, Bluetooth, and Gigabit Ethernet options to eliminate the need for extra cards. Features like audio enhancements and headphone amplifiers can improve your gaming audio experience.
Conclusion
Selecting the right gaming motherboard is essential for a powerful and reliable gaming PC. By considering compatibility, expansion slots, VRM quality, form factor, BIOS features, and connectivity options, you can find a motherboard that meets your gaming needs. Take your time, do your research, and choose a motherboard that offers excellent performance and room for future upgrades. Happy gaming!
FAQs
Can any motherboard be used for gaming?
Not all motherboards are suitable for gaming. Gaming motherboards are designed to handle gaming requirements, offering features like better power delivery, overclocking support, and multiple expansion slots for graphics cards and peripherals.
Can I use a different CPU brand with my motherboard?
No, you cannot mix different CPU and motherboard brands. Each CPU requires a specific socket type, and motherboards support specific CPU brands and socket types.
Is overclocking necessary for gaming?
No, overclocking your CPU is not required for gaming. Most modern CPUs provide excellent performance without overclocking.
How can I tell if a motherboard has good VRM quality?
To determine VRM quality, check reviews, forums, or manufacturer specifications. Look for motherboards with a strong power phase design, and high-quality VRM components.
Is a more expensive motherboard always better for gaming?
Not necessarily. Higher-priced motherboards often have extra features and build quality, but they may not significantly improve gaming performance.