How to Close Your Laptop and Use an External Monitor
If you are someone who spends a significant time working on your laptop, using an external monitor instead of your laptop screen can be highly beneficial. It not only reduces the stress in your eyes by providing a larger screen but also enhances multitasking and improves overall system performance. So, in this article, I'll teach you how to close your laptop and use an external monitor instead.
So, let's quickly get started.
Why Use an External Monitor
Listed below are some of the advantages of including an external monitor in your computing setup.
1. Larger Screen size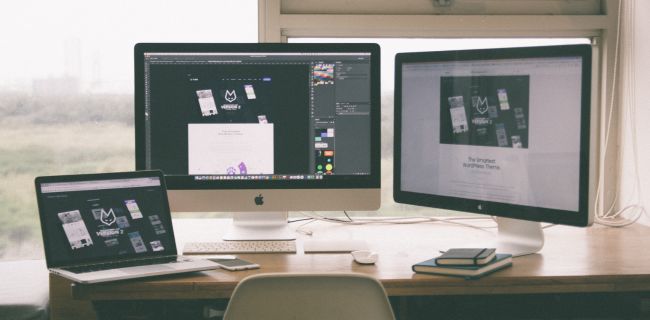 One of the primary advantages of using an external monitor is the vast increase in screen size. This means more space for open applications, documents, and seamless multitasking, all without the limitations of a smaller laptop screen.
2. Enhanced Ergonomics
The utilization of an external monitor allows for optimal screen positioning, promoting superior posture and reduced strain on your neck and back. This ergonomic improvement can significantly elevate your comfort levels during extended work sessions.
3. Improved Visual Experience
External monitors frequently offer higher resolutions and superior color accuracy compared to laptop screens. This translates to a visually stunning experience, whether you're engrossed in cinematic content, engaged in photo editing, or involved in graphic design projects.
How to Close Your Laptop and Use an External Monitor
Listed below is a step-by-step process of closing your laptop and making the most of your external monitor.
1. Check Compatibility
Begin by verifying that your laptop supports external monitor connections. Most laptops come equipped with HDMI or DisplayPort outputs, which are the standard options for connecting to external displays. Ensure that both your laptop and external monitor have compatible ports.
2. Gather the Necessary Cables
To establish the connection, you'll need the appropriate cables. HDMI and DisplayPort cables are the most prevalent choices. Make sure you possess the correct cable for your specific configuration.
3. Power Down Your Laptop
Before initiating any connections, shut down your laptop entirely. This crucial step prevents potential complications when connecting or disconnecting external displays.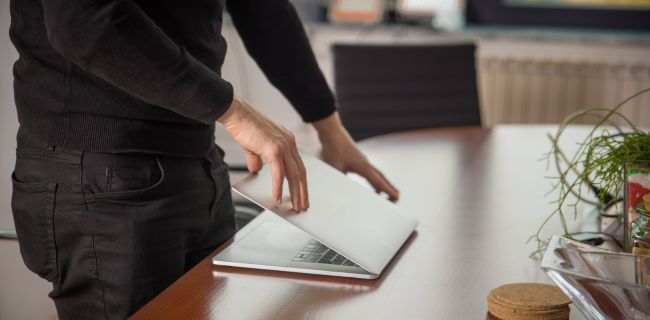 4. Connect Your Laptop and External Monitor
Plug one end of the cable into your laptop's output port and the other end into the input port on the external monitor. Confirm that the connections are secure and snug.
5. Power Up the External Monitor
Turn on the external monitor and verify that it's set to the correct input source. This may necessitate accessing the monitor's on-screen menu options.
6. Closing Your Laptop
Once your external monitor is successfully set up and powered on, you can proceed to close your laptop. Many laptops feature settings that allow you to continue operating with the lid closed. Consult your laptop's user manual to fine-tune this setting if required.
7. Adjusting Display Settings
In most instances, your laptop will automatically detect and extend the display to the external monitor. However, you may desire further customization of these settings. To achieve this:
Windows: Right-click on the desktop and select "Display settings." Here, you can configure the display mode, resolution, and orientation.
Mac: Navigate to "System Preferences," choose "Displays," and tailor the display settings to suit your preferences.
How does using an external monitor improve your productivity?
Now that you've successfully configured your laptop with an external monitor, let's see how this setup can supercharge your productivity.
1. Effortless Multitasking
With dual screens at your disposal, you can keep your email, chat applications, or reference materials on one screen while dedicating the other to your primary task. This streamlined workflow reduces the need for constant application switching.
2. Streamlined Content Creation
Content creators can harness the extra space for video editing timelines, graphic design canvases, or document creation. This can lead to significant time savings during creative endeavors.
3. Gaming Nirvana
Gamers can revel in a more immersive gaming experience with a larger display and enhanced graphics. Many modern games support dual-monitor setups, expanding your field of view for a heightened gaming adventure.
Conclusion
In this article, you've learned how to close your laptop and use an external monitor instead.
Closing your laptop and using an external monitor has lots of advantages, including expanded screen size, improved ergonomics, and superior visual experience. It also improves your productivity as a whole.
FAQs
1. Can I connect any external monitor to my laptop?
Yes, in most cases, laptops support external monitors, but it's important to check for compatibility and the availability of the appropriate ports. HDMI and DisplayPort are common connection options.
2. Do I need a separate power source for the external monitor?
Typically, no. In most cases, the external monitor draws power from your laptop through the connecting cable.
3. How do I switch between the laptop and external monitor displays?
For Windows, you can use the "Win + P" shortcut to toggle between display modes. On Mac, navigate to "System Preferences" > "Displays" to manage your display settings.
4. Can I keep my laptop closed while using an external monitor for an extended period?
Yes, many laptops allow you to use an external monitor with the laptop closed. Be sure to adjust your power settings to prevent overheating during prolonged use.
5. Are there any additional accessories that complement a dual-monitor setup?
Depending on your needs, you may want to consider investing in a monitor stand or a laptop cooling pad to optimize your setup for both comfort and efficiency.