How to Extend the Battery Life of an iPad
No doubt, your iPad can be your BFF for a multitude of things- from watching movies to attending Zoom meetings or simply scrolling through social media. One thing that can come in between this friendship- is your iPad's battery life. Yeah, I know how annoying it can be. So, I'm here to share with you some tips and tricks on "How to extend the battery life of an iPad."
So, if you're an iPad user, just like me, reading this article might add some value to your life.
How to Extend the Battery Life of an iPad- a Simple Guide
Before we begin with the tips and tricks, let's understand how the iPad's battery works. An iPad's battery is a lithium-ion battery with a finite number of charge cycles. Over time, these cycles diminish, leading to a reduction in battery capacity.
It's as simple as this- "The more you use your iPad, the faster the battery will drain."
But you need not worry anymore. I'm here for your rescue. Listed below are some of the best ways to extend the battery life of an iPad.
Practical Tips and Tricks to Extend iPad Battery Life
1. Adjust Screen Brightness: One of the most effective ways to save battery life is to lower your screen's brightness. I usually keep mine at around 50% unless I'm outdoors.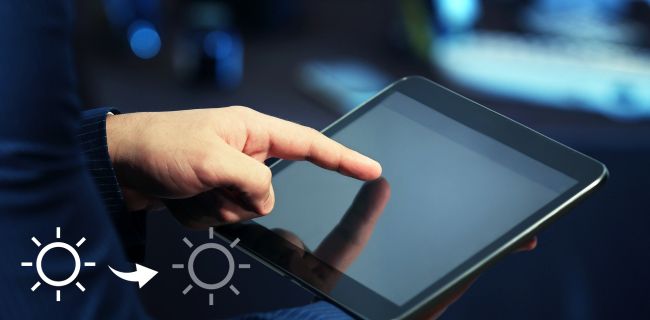 2. Enable Auto-Brightness: Enabling auto-brightness allows your iPad to adjust its screen brightness according to the ambient light, further conserving power.
3. Turn Off Background App Refresh: Many apps run in the background, constantly updating data. Disable this feature to save battery.
4. Use Wi-Fi Over Cellular Data: Whenever possible, connect to Wi-Fi. It consumes less power than cellular data.
5. Disable Push Email: Fetch your emails manually or at longer intervals. Push email constantly checks for new messages, draining your battery.
6. Limit Widgets: Widgets are handy, but they drain the battery. Limit the number of widgets on your home screen.
Managing Settings for Better Battery Life
1. Update Software: Make sure your iPad is running the latest iOS version. Apple often optimizes battery performance in updates.
2. Enable Low Power Mode: When your battery is running low, turn on Low Power Mode. It reduces background processes and extends battery life.
3. Location Services: Limit apps' access to your location data. Only allow this for apps that genuinely require it.
Apps and Updates
App Efficiency: Some apps are more battery-intensive than others. Keep an eye on the apps that consume a lot of power and consider alternatives.
App Updates: Developers often release updates to improve app efficiency and battery life. Keep your apps up-to-date.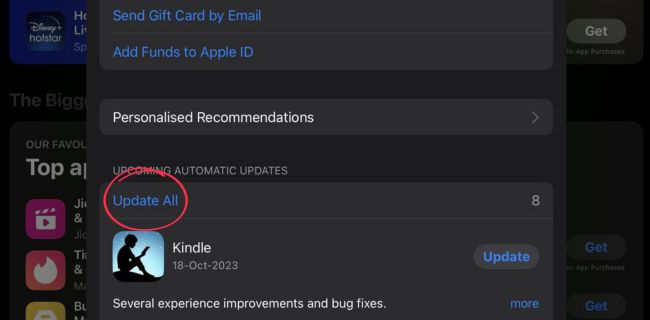 Charging Habits and Battery Maintenance
Unplug Once Fully Charged: Avoid leaving your iPad plugged in once it's fully charged. Overcharging can degrade the battery.
Keep Your iPad Cool: Heat is the enemy of batteries. Avoid exposing your iPad to high temperatures.
Use Genuine Chargers: Always use authentic Apple chargers and cables to ensure safe and efficient charging.
Conclusion
In this article, you have learned in detail "How to extend the battery life of an iPad?"
Extending your iPad's battery life is about making small, conscious changes in your usage and settings. By following the tips outlined in this article, you can enjoy more screen time without constantly searching for your charger.
I hope you find these suggestions helpful in preserving your precious battery life. If you have more questions or need additional assistance, don't hesitate Leave A Reply.
FAQs
Can I leave my iPad charging overnight?
It's not advisable to leave your iPad charging overnight regularly, as it can lead to overcharging, which may harm the battery in the long run.
Should I always keep my iPad in low-power mode?
No, Low Power Mode is intended for when your battery is running low. It reduces background processes to extend battery life.
What's the ideal temperature range for my iPad?
Your iPad functions optimally between 32°F (0°C) and 95°F (35°C). Avoid exposing it to extreme heat or cold, as it can affect battery life and performance.

How often should I update my apps?
Frequently updating your apps is advisable, as developers release updates to improve performance and fix bugs. You can set your apps to update automatically or check for updates periodically.
Is it necessary to disable Background App Refresh for all apps?
Not necessarily. Some apps, like email or messaging apps, benefit from background refresh. Focus on disabling it for apps that don't require real-time updates and keep it enabled for important ones.