How to Get Battery Health Report in Windows 10 or 11
Whether you're working, streaming, or gaming, a healthy battery for your system is essential. An unhealthy battery can lead to slowed performance, overheating issues, and a lot of other issues. But how do you know if your laptop's battery is in good shape? In this article, I'll show you how to get battery health report in Windows 10 and 11.
Windows 10 and Windows 11 provide a built-in feature to help you check your battery's health. So, let's get started and see how this feature works.
How to Get Battery Health Report in Windows 10 or 11
Listed below are two different methods to get battery health report in Windows.
Method 1: Windows Settings
Click on the "Start" button and select "Settings" (the gear icon).
In the Settings window, click on "System."
On the left sidebar, click on "Battery." Here, you'll find the "Battery Health" section, which provides information about your battery's health and usage patterns.
In this section, you can see details such as your battery's full charge capacity, the current capacity, and wear level. A lower wear level is better, as it indicates less battery degradation. You can also view your battery's usage history.
Method 2: Command Prompt
Press the Windows key, type "cmd," right-click on "Command Prompt," and select "Run as administrator."
In the Command Prompt window, type the command "powercfg /batteryreport"  and press Enter.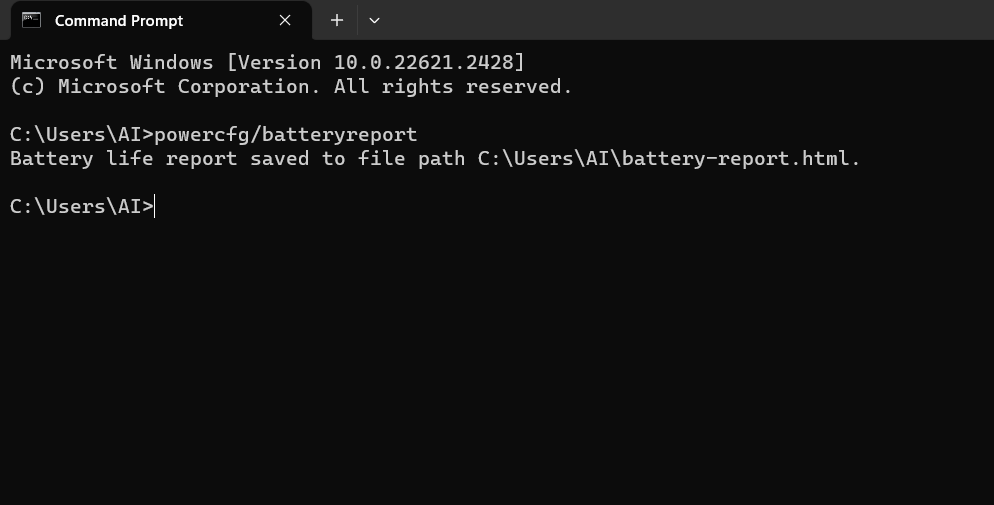 After running the command, you'll receive a message that the battery report has been saved. To access it, open File Explorer and navigate to:
C:\Windows\System32\battery-report.html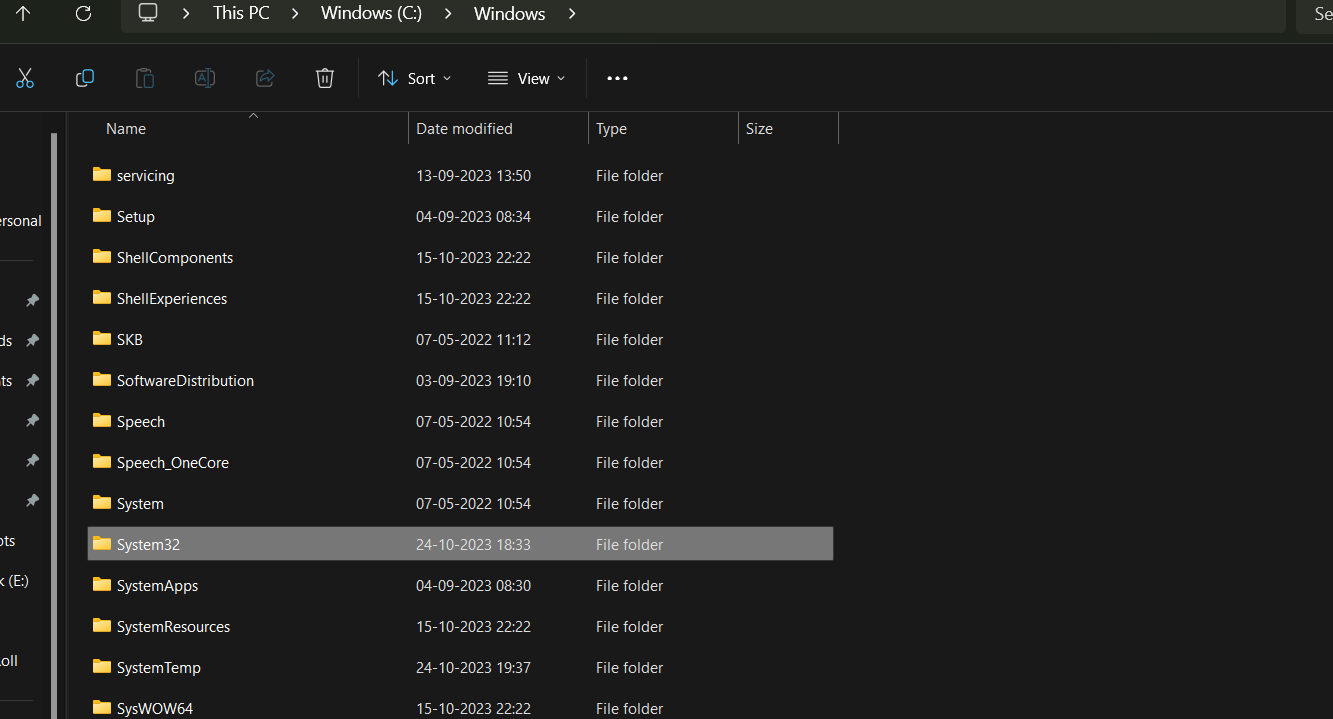 Double-click the HTML file to open the battery report in your web browser.
Understanding the Report
The battery report provides valuable information about your battery's health. Here are some key terms to understand:
Full Charge Capacity: This is the maximum amount of charge your battery can hold when fully charged.
Design Capacity: The initial maximum charge your battery could hold when it was new.
Cycle Count: The number of charge and discharge cycles your battery has undergone.
Battery Capacity History: A graphical representation of your battery's capacity over time.
Recent Usage: Details about recent battery usage and usage patterns.
Tips for Battery Health
Maintaining a healthy battery is important for the longevity of your laptop. Here are some tips to maintain a healthy battery life:
Avoid extreme temperatures: High heat and cold can be detrimental to your battery. Regularly check and monitor your GPU's temperature and CPU's temperature.
Partial discharges: It's better to partially discharge your battery than to let it drain completely.
Update your operating system: Keeping your Windows OS up-to-date can improve battery efficiency.
Adjust power settings: Customize your power plan to optimize battery usage.
Unplug when charged: Don't leave your laptop plugged in constantly; unplug it once it's fully charged.
Conclusion
Monitoring your laptop's battery health is simple but very important to ensure a healthy battery life for your Windows system. Both Windows 10 and Windows 11 offer convenient ways to check your battery's condition. By following these methods and tips, you can extend the life of your laptop's battery and enjoy longer, uninterrupted usage.
FAQs
What is a battery health report?
A battery health report provides information about the condition of your laptop's battery, including capacity, wear level, and usage history.
How often should I check my battery health?
It's a good idea to check your battery health periodically, perhaps every few months or when you notice changes in your laptop's battery life.
Can I improve my battery's health?
While you can't reverse battery wear, you can extend its lifespan by following best practices like avoiding extreme temperatures and optimizing power settings.
Are third-party apps for battery health reliable?
There are reputable third-party apps, but it's safer to use built-in Windows features for battery health to avoid potential security risks.
Is the process the same for Windows 10 and 11?
Yes, the process to check battery health is similar for both Windows 10 and 11, as both operating systems provide built-in tools to generate battery health reports.