How to Increase FPS in Games to Improve Performance
Are you an avid gamer who wants to take your gaming experience to the next level? One crucial aspect of gaming performance is the frames per second (FPS) you achieve in your favorite games. Higher FPS enhances the overall smoothness and responsiveness of gameplay and gives you a competitive edge.
In this article, I'll teach you how to increase FPS in games on your PC. I'm pretty sure this will improve your gaming performance easily. So, let's dive in!
Importance of FPS in Gaming
FPS plays a significant role in the gaming experience. It determines how smoothly the game runs on your system, affects the responsiveness of controls, and reduces input lag.
Higher FPS provides a more immersive and enjoyable gaming experience, especially in fast-paced and competitive games. By increasing FPS, you can enhance the fluidity of gameplay, react faster to in-game events, and ultimately improve your gaming performance.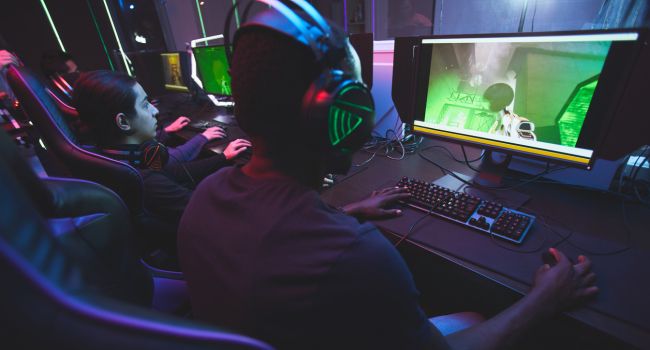 How to Increase FPS in Games in 7 Ways
1. Optimize Graphics Settings
One of the most effective ways to increase FPS is by optimizing the graphics settings of your games. Here's what you can do:
Lower Graphics Quality: Reduce the overall graphics quality settings such as shadows, anti-aliasing, and texture details. Lowering these settings can significantly lighten the load on your GPU and boost FPS.
Disable V-Sync: Vertical synchronization (V-Sync) can limit your FPS to match your monitor's refresh rate, causing potential input lag. Disabling V-Sync can result in higher FPS at the cost of potential screen tearing.
Adjust Resolution Scaling: Some games offer resolution scaling options. Lowering the resolution scale can improve FPS without drastically affecting the overall visual quality.
2. Update Graphics Drivers
Outdated or incompatible graphics drivers can negatively impact gaming performance, including FPS. Here's how you can ensure your graphics drivers are up to date:
Identify Your Graphics Card: Determine the make and model of your graphics card.
Visit Manufacturer's Website: Go to the manufacturer's website (NVIDIA, AMD, Intel) and locate the support or drivers section.
Install Latest Drivers: Find the latest drivers for your graphics card model and operating system. Download and install the drivers following the provided instructions.
3. Close Unnecessary Background Processes
Running numerous background processes can consume system resources, affecting gaming performance and FPS. Here's what you can do:
Close Unused Applications: Close any unnecessary applications running in the background, such as web browsers, music players, or file-sharing programs.
Disable Startup Programs: Configure your system to disable unnecessary programs from launching at startup. This can be done through the Task Manager or System Configuration utility.
4. Disable Resource-Intensive Programs
Specific programs and services can consume significant system resources, impacting FPS in games. Here's how you can manage them:
Disable Antivirus Scans: Temporarily turn off real-time antivirus scanning while gaming to prevent background resource usage.
Pause or Limit Background Downloads: If you're downloading large files or updates, pause or limit the download speed while gaming to free up bandwidth and system resources.
5. Reduce Screen Resolution
Lowering the screen resolution can have a substantial impact on FPS. Here's how you can do it:
In-Game Resolution Setting: Most games offer the option to adjust the screen resolution within their settings menu. Lowering the resolution can significantly improve FPS.
Desktop Display Settings: You can also change the screen resolution of your desktop by right-clicking on the desktop, selecting "Display Settings," and adjusting the resolution slider.
6. Upgrade Your Hardware
If you're looking for a more significant boost in FPS, upgrading your hardware might be necessary. Consider the following options:
Graphics Card Upgrade: A more powerful graphics card can greatly enhance FPS and overall gaming performance.
Additional RAM: Increasing the amount of RAM in your system can improve game loading times and prevent FPS drops caused by insufficient memory.
7. Monitor and Manage System Temperature
Overheating can lead to performance throttling, causing FPS drops. To prevent this, consider the following:
Monitor System Temperatures: Use monitoring software such as HWMonitor or MSI Afterburner to keep an eye on your CPU and GPU temperatures. Monitoring GPU temperature allows you to get better FPS in games since the GPU directly impacts frame rates.
Ensure Proper Cooling: Clean dust from your computer's fans and ensure proper airflow within the case. Consider adding additional case fans or a CPU cooler if necessary.
Conclusion
By implementing the tips and techniques mentioned in this article, you can easily increase FPS in games and improve your overall gaming performance. However, make sure that you're not exceeding the limit.
Additionally, monitoring and managing system temperature is crucial for consistent performance. So, go ahead, apply these methods, and enjoy smoother gameplay with higher FPS.
FAQs
Will increasing FPS make a noticeable difference in my gaming experience?
Absolutely! Higher FPS leads to smoother gameplay, reduced input lag, and improved responsiveness. You'll notice a significant difference in the overall gaming experience, especially in fast-paced and competitive games.
Can I increase FPS on any gaming system?
Yes, you can increase FPS on most gaming systems by optimizing settings, updating drivers, and managing system resources effectively. However, the extent of the improvement may vary depending on your hardware specifications.
Should I prioritize FPS over visual quality?
It depends on your personal preference and the requirements of the game you're playing. Finding the right balance between FPS and visual quality is crucial. Experiment with different settings to achieve the desired level of performance and visual appeal.
How often should I update my graphics drivers?
It's generally recommended to update your graphics drivers whenever a new version is available, especially if you're experiencing performance issues or playing newly released games. Check the manufacturer's website periodically for updates