What Is GPU Scaling? Should I Keep It On or Off?
As a passionate gamer and a hardware enthusiast, I often find myself immersed in the world of PC components and their intricate functionalities. One term that frequently comes up in discussions about enhancing gaming experiences is GPU scaling. You might be wondering, "What exactly is GPU scaling, and should I keep it on or off?" Well, let's dive into this topic and uncover the layers behind it.
What is GPU Scaling?
GPU scaling, in simple terms, refers to the process of adjusting the resolution of an image to match the native resolution of your display. Imagine you're playing a game that doesn't support your monitor's native resolution – enabling GPU scaling allows your graphics card to intelligently upscale or downscale the image so it fits the screen perfectly.
Benefits of GPU Scaling
GPU scaling isn't just a technical feature; it can significantly impact your gaming experience.
GPU scaling has a profound impact on the gaming experience.
Enabling GPU scaling empowers your graphics card to enhance visuals.
It increases FPS in gaming and image quality.
Visuals become crisper and more immersive.
Notably, it is beneficial for older games and non-standard resolutions.
Should You Turn On GPU Scaling or Off?
When to Keep GPU Scaling On
Keeping GPU scaling on is a good choice in several scenarios. If you're playing older games that were designed for lower resolutions. If you're using applications that don't support your monitor's native resolution, GPU scaling can save the day. It ensures that you're not stuck with a stretched or blurry image, maintaining the visual integrity of the content.
Additionally, if you're using a multi-monitor setup with displays of varying resolutions, GPU scaling can help unify the experience across all screens. This feature prevents one display from looking disproportionate compared to the others, creating a seamless and visually pleasing setup.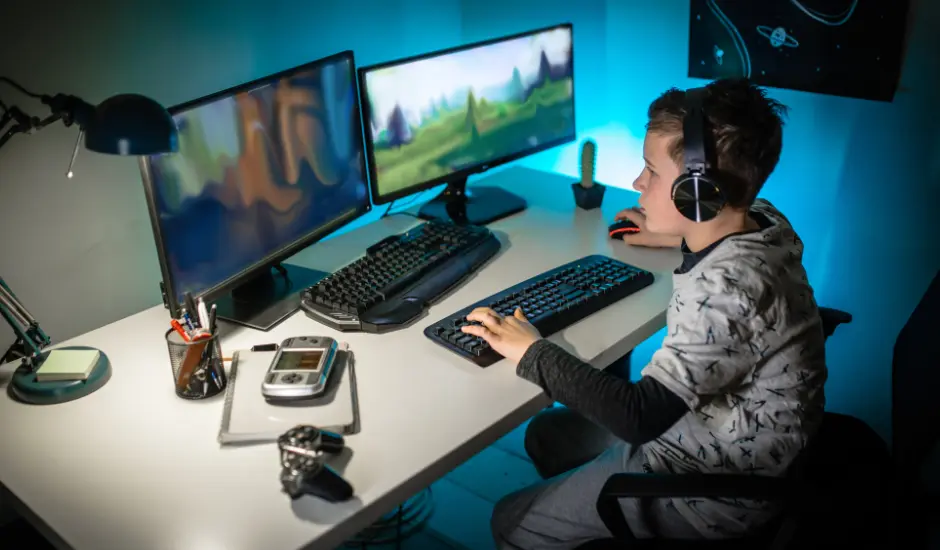 When to Turn GPU Scaling Off
While GPU scaling offers numerous benefits, there are situations where you might want to turn it off. If you're playing modern games optimized for high resolutions and your hardware can handle them without a hitch, disabling GPU scaling might be a good idea.
This allows the game to render at your display's native resolution directly, potentially squeezing out extra performance for smoother gameplay.
Personal Experiences and Analysis
In my gaming experience, I've encountered both instances where GPU scaling made a noticeable difference and times when it seemed unnecessary. For instance, when playing classic titles with pixelated graphics, GPU scaling gives new life to the visuals.
On the other hand, with modern, graphically intense games, I found that turning off GPU scaling and allowing them to render natively delivered a smoother experience. However, make sure to check GPU temperature while gamin.
Various reports from gaming communities and hardware reviewers support my analysis. They often highlight the importance of considering both the content you're engaging with and the capabilities of your hardware before deciding whether to enable or disable GPU scaling.
Conclusion
In the world of gaming and PC hardware, the decision to enable or disable GPU scaling ultimately depends on the context. Understanding the benefits and limitations of this feature empowers you to tailor your gaming experience to your preferences.
Whether you're exploring retro titles that need a visual boost or immersing yourself in the latest graphical marvels, GPU scaling is a tool that you can wield to your advantage.
---
FAQs
What if my monitor's native resolution matches the content I'm using? Do I still need GPU scaling?
Absolutely! GPU scaling isn't just about upscaling. It ensures that content with lower resolutions or non-standard formats fits your screen without distortion.
Does enabling GPU scaling introduce input lag?
In most cases, modern GPUs and displays are designed to minimize input lag when GPU scaling is enabled. However, it's always a good idea to check user experiences specific to your hardware.
Can I use GPU scaling with a multi-monitor setup?
Yes, GPU scaling can be particularly beneficial in multi-monitor setups, as it helps maintain a consistent visual experience across displays of different resolutions.
Will GPU scaling affect my gaming performance?
Enabling GPU scaling might have a negligible impact on performance. However, for optimal performance in modern games, you might consider turning it off if your hardware can handle rendering at your display's native resolution.
Does GPU scaling work with all graphics cards?
GPU scaling is a standard feature supported by most modern graphics cards and drivers. However, it's still advisable to check your graphics card's specifications and the associated driver settings for compatibility.