What Is Intel Turbo Boost Technology?
In the ever-evolving world of PC hardware, speed and performance are crucial for gamers and power users. Intel Turbo Boost Technology is one of the game-changing innovations that enhance the capabilities of Intel processors. Enabling this feature dynamically adjusts the CPU's clock speed to optimize performance when needed. In this article, I'll explain "what is Intel Turbo Boost Technology", how it works, its benefits for gamers and PC enthusiasts, and my personal experiences with this innovative technology.
What is Intel Turbo Boost Technology?
Intel Turbo Boost gives processors a performance boost under heavy workloads. Traditional processors have a base clock speed, which is the frequency at which they operate under normal conditions. However, when applications demand more processing power, the processor can "turbo boost" its clock speed to handle the tasks more efficiently.
How does Intel Turbo Boost Technology work?
Intel Turbo Boost utilizes specific algorithms to monitor the workload and temperature of the CPU. When the processor senses that the workload is demanding and the temperature is within safe limits, it automatically increases its clock speed. Depending on the processor model, this increase can range from a few hundred megahertz to several gigahertz.
The boost is dynamic and temporary, meaning it lasts only as long as the workload requires the additional processing power. Once the demand decreases or the temperature rises to a critical level, the processor returns to its base clock speed to conserve energy and maintain thermal balance.
Benefits of Intel Turbo Boost for Gamers
For gamers, Intel Turbo Boost is a game-changer. Modern video games require substantial processing power to deliver smooth, immersive experiences. With Turbo Boost, the processor can ramp up its clock speed during intense gaming sessions, resulting in higher frame rates and reduced lag.
Listed below are some of the major benefits of Intel turbo boost for gamers:
1. Enhanced Gaming Performance-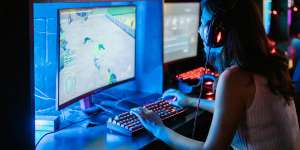 With Intel Turbo Boost, gamers can significantly boost performance during gameplay. When faced with graphically demanding scenes or intense gaming sessions, the processor dynamically increases its clock speed, providing higher frame rates and smoother gameplay. This means reduced lag and a more immersive gaming experience overall.
2. Improved Responsiveness-
In fast-paced multiplayer games, every millisecond matters. Intel Turbo Boost ensures that your processor can quickly respond to in-game actions and commands. The increased clock speed translates to quicker loading times, faster map rendering, and seamless character movements, giving you a competitive edge in online matches.
3. Optimized Multitasking-
Gaming often involves running multiple applications simultaneously, such as voice chat, streaming software, or game recording tools. Intel Turbo Boost helps maintain smooth performance even during multitasking scenarios. The processor's ability to adapt its clock speed to varying workloads ensures that background tasks don't hinder your gaming experience.
4. Future-Proofing-
As newer, more demanding games are released, your gaming PC must keep up with the hardware requirements. Investing in a processor with Intel Turbo Boost ensures that your system is prepared for upcoming titles. The technology's ability to provide additional performance when needed ensures your gaming rig remains relevant for longer periods.
Moreover, it's not just gaming where Turbo Boost shines. Content creators and video editors can also benefit from the increased processing power when rendering and exporting large media files.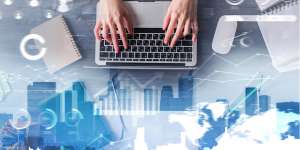 My Personal Experience with Intel Turbo Boost
I upgraded my Windows 10 gaming PC with an Intel processor. I then enabled the Turbo Boost feature in the Settings menu and double-checked if the feature was enabled properly. Thereafter, I went ahead and played a few of my highly intense games to notice the CPU performance, and I must say, the difference was remarkable. 
Games that previously struggled to maintain consistent frame rates now ran seamlessly.
During intense gaming moments, I could feel the processor ramping up its clock speed, delivering the performance needed to keep me competitive in online matches.
The technology's responsiveness and ability to adapt to varying workloads left a lasting impression on me.
Conclusion
Intel Turbo Boost Technology is an impressive innovation that enhances the performance of Intel processors. Its ability to dynamically adjust clock speeds to meet the demands of applications makes it a valuable asset for gamers, content creators, and PC enthusiasts alike. The boost in performance leads to smoother gameplay, faster rendering times, and an overall improved computing experience.
If you're in the market for a new gaming PC or upgrading your existing rig, consider opting for an Intel processor with Turbo Boost Technology. It's an investment that will undoubtedly elevate your gaming and computing experience to new heights.
FAQs
Is Intel Turbo Boost available on all Intel processors?
No, not all Intel processors come with Turbo Boost. The feature is typically found in the higher-end models of Intel Core processors.
Can I manually enable or disable Intel Turbo Boost?
No, Intel Turbo Boost is a built-in feature that automatically adjusts the clock speed based on workload and temperature.
Does Intel Turbo Boost affect the lifespan of the processor?
Turbo Boost should not significantly impact the processor's lifespan when operating within the specified temperature limits.
Are there any downsides to Intel Turbo Boost?
While Intel Turbo Boost enhances performance, it may increase power consumption and heat generation under heavy workloads.
Does Intel Turbo Boost work on laptops as well?
Yes, many laptops equipped with Intel processors also support Turbo Boost, providing increased performance when needed.