What Is Refresh Rate and Why Is It Important?
So, you've come across the term "refresh rate" when using your computer or TV. And now you are curious to know what it means and why it matters. Well, your search ends here. In this article, I will explain "what is refresh rate?" in simple terms and why it's important. So, without further ado, let's dive in.
What is Refresh Rate?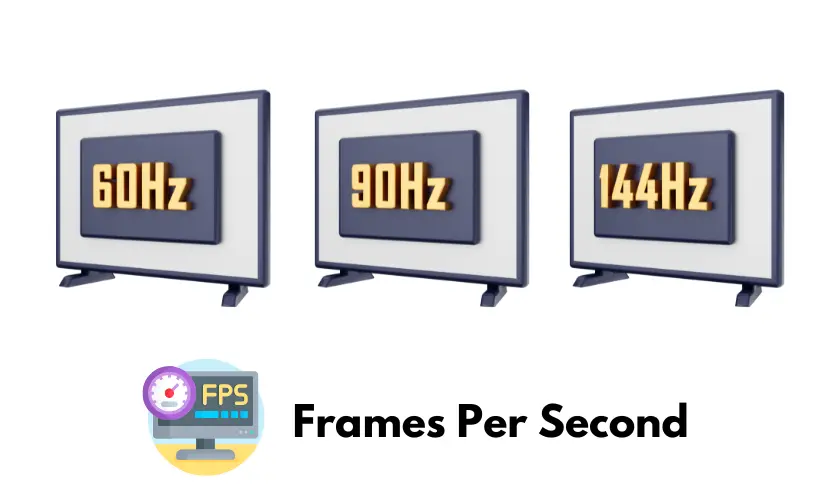 Refresh rate is all about how often your screen updates the picture it shows in one second. To put it simply, it determines how quickly things on your screen change.
We measure refresh rate in Hertz (Hz), and you've probably seen numbers like 60 Hz, 120 Hz, or 144 Hz mentioned when talking about screens.
Measuring Refresh Rate
To measure the refresh rate, we count how many pictures (frames) the screen displays in one second. For example, a 60Hz screen updates the picture 60 times per second. A higher refresh rate makes on-screen motion appear smoother and more fluid.
Importance of Refresh Rate
Now, let's understand why refresh rate is important: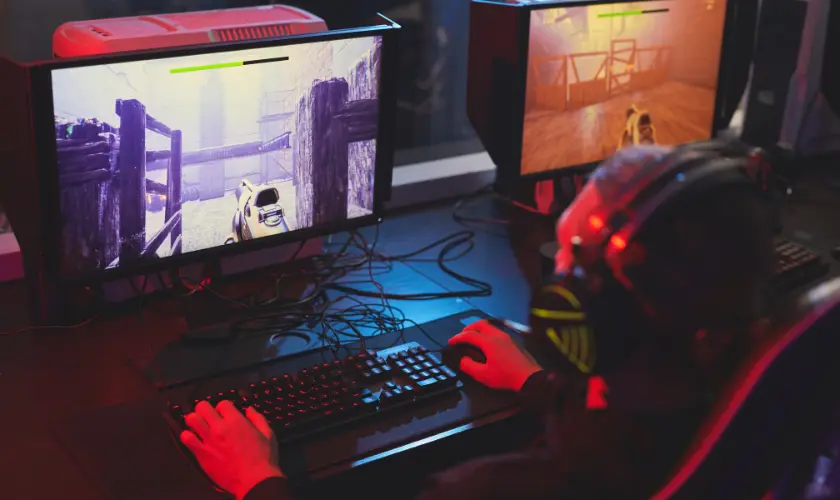 Smooth Visual Experience: A higher refresh rate gives you a smoother and more responsive experience when scrolling through websites, watching videos, or using your computer. Going from 60Hz to 120Hz or higher is like going from a bumpy road to a smooth highway.
Gaming Performance: If you're a gamer, refresh rate is crucial. Games often require quick reactions, and a higher refresh rate can give you an advantage. A 144Hz or 240Hz monitor can make fast-paced games feel more immersive and help you react faster. Additionally, you may also increase the FPS in your games to further enhance your gaming experience.
Reducing Eye Strain: Staring at a screen for a long time can strain your eyes. A higher refresh rate can help by making the motion on the screen smoother, reducing eye fatigue and discomfort.
Factors Affecting Refresh Rate
Refresh rate isn't only about your preference; it depends on several factors:
Hardware Limitations: Your device's capabilities matter. Older devices may be limited to 60 Hz because of their processing power.
Display Technology: Different screen technologies can achieve different refresh rates. For example, OLED screens often support higher refresh rates than traditional LCDs.
Common Refresh Rates
Here are some common refresh rates you'll come across:
60 Hz: Standard for most screens.
120 Hz: Offers a noticeable improvement in smoothness.
144 Hz: Great for gaming and general use.
240 Hz: Provides an excellent gaming experience.
Choosing the Right Refresh Rate
Choosing the right refresh rate depends on what you use your device for:
For everyday tasks like web browsing and office work, 60 Hz is usually fine.
Gamers and content creators might prefer 120 Hz or higher.
Consider your device's capabilities and your intended use.
Conclusion
Now you know what refresh rate is, why it matters, what affects it, and how to pick the right one. Refresh rate is essential for a smoother and more enjoyable screen experience, whether you're gaming or simply using your computer.
FAQs
Can I change my device's refresh rate?
Yes, in most cases, you can adjust it in your device's settings, but it depends on your hardware.
Do all apps benefit from a higher refresh rate?
Not necessarily. Some older or less demanding apps may not show a significant improvement.
Does a higher refresh rate mean better picture quality?
No, picture quality depends on other factors like resolution and color accuracy. Refresh rate mainly affects motion smoothness.
Are there any downsides to high refresh rates?
One downside is increased power consumption, which can drain your device's battery faster.
Can I notice the difference between refresh rates?
Yes, most people can notice a significant difference, especially when interacting with the screen or playing games.