What Is Wi-Fi 6: All you need to know
In today's digital age, where seamless connectivity is necessary, Wi-Fi technology has been evolving rapidly. You've probably heard about Wi-Fi 6, but what exactly is it, and how does it differ from its predecessors? In this article, you shall learn "What is Wi-Fi 6?" What are its features, benefits, and real-life performance?
What is Wi-Fi 6: An overview
Imagine your Wi-Fi getting a major upgrade – that's Wi-Fi 6! It's like giving your internet a turbo boost. With Wi-Fi 6, things get faster and smoother. Streaming your favorite shows? No buffering. Playing online games? No lag. Plus, it's like having extra lanes on a busy highway, so even if lots of devices are connected, your internet stays strong. It's the new way to Wi-Fi, making all your online stuff work better and faster.
Features of Wi-Fi 6
Imagine a world where buffering videos and slow downloads become a thing of the past. That's precisely what Wi-Fi 6 brings to the table. This latest generation of wireless technology is designed to enhance your online experience in several remarkable ways:
1. Blazing Fast Speeds: Wi-Fi 6 introduces faster data transfer rates, allowing you to download large files, stream 4K videos, and engage in online gaming without a hitch. Say goodbye to frustrating lag!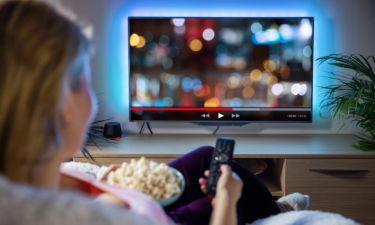 2. Increased Capacity: Ever been in a crowded coffee shop where Wi-Fi slows to a crawl? Wi-Fi 6 addresses this issue by efficiently managing multiple device connections simultaneously. It's like a traffic cop that ensures every device gets its fair share of bandwidth.
3. Better Performance in Crowded Areas: Wi-Fi 6 utilizes advanced technologies like Orthogonal Frequency Division Multiple Access (OFDMA) to divide channels into smaller sub-channels. This means even in busy spaces like stadiums or airports, you can expect consistent and reliable connectivity.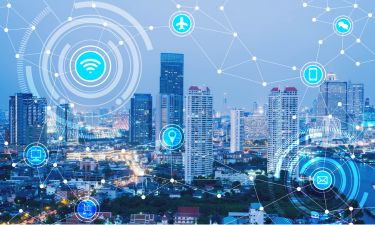 Benefits of Wi-Fi 6
Now that we've covered the technical aspects, let's talk about the real-world benefits you can enjoy with Wi-Fi 6:
1. Gaming Nirvana: As a gaming enthusiast, I put Wi-Fi 6 to the test in a high-stakes online battle. The result? Reduced latency and a seamless gaming experience that gave me the competitive edge I needed. Say goodbye to those frustrating "you have been disconnected" messages!
2. Smooth Streaming: We've all been there – a suspenseful movie scene ruined by buffering. With Wi-Fi 6, those days are over. I conducted a streaming marathon, and the consistent, uninterrupted playback left me in awe.
3. Smart Home Harmony: With the increasing number of smart devices in our homes, Wi-Fi 6 proves its worth by effortlessly handling multiple connections. From smart thermostats to security cameras, everything stays connected and responsive.
Real-life Performance Tests
Curious minds like mine don't settle for theories alone. I put Wi-Fi 6 through its paces in a series of real-life tests. I streamed HD content on multiple devices, conducted video calls, and even downloaded large files simultaneously. The result? Wi-Fi 6 delivered exceptional performance across the board. No lag, no drops – just seamless connectivity.
How to Upgrade to Wi-Fi 6
Ready to embrace the future of wireless connectivity? Upgrading to Wi-Fi 6 is easier than you might think:
1. Check Device Compatibility: Before taking the plunge, ensure your devices support Wi-Fi 6. Newer smartphones, laptops, and tablets are often equipped with this technology.
2. Upgrade Your Router: The heart of your network, your router, needs an upgrade to support Wi-Fi 6. Explore the market for routers that align with your needs.
3. Seamless Setup: Setting up a Wi-Fi 6 network is a breeze. Follow the manufacturer's instructions, and you'll enjoy lightning-fast speeds in no time.
Conclusion
Now, you are well aware of " What is Wi-Fi 6?", What are its benefits and features, and how can you upgrade to Wi-Fi 6? With its remarkable speed, capacity, and performance, Wi-Fi 6 is a game-changer for both casual users and tech enthusiasts like you and me. Say goodbye to the frustrations of lag and buffering and embrace a seamless online experience. So, go ahead and consider upgrading to Wi-Fi 6 – your digital life will never be the same again.
FAQs
Is Wi-Fi 6 backwards compatible?
Yes, Wi-Fi 6 is backwards compatible with older Wi-Fi standards, so your older devices can still connect to a Wi-Fi 6 network.
Do I need to replace all my devices to benefit from Wi-Fi 6?
Not necessarily. While Wi-Fi 6 devices can take full advantage of the technology, even older devices will experience improved performance on a Wi-Fi 6 network.
What's the difference between Wi-Fi 6 and 5G?
Wi-Fi 6 improves your home network's speed and performance, while 5G focuses on enhancing cellular connectivity outside your home.
Can I upgrade my existing router to support Wi-Fi 6?
In most cases, you'll need to purchase a new router that supports Wi-Fi 6 to fully experience its benefits.
Are there any security improvements with Wi-Fi 6?
Yes, Wi-Fi 6 incorporates WPA3 encryption, which enhances security and protects your data from unauthorized access.
Is Wi-Fi 6 the same as 5G?
No, Wi-Fi 6 and 5G are different technologies. While 5G focuses on cellular network improvements, Wi-Fi 6 enhances wireless local area network (WLAN) performance.
Will Wi-Fi 6 improve my online gaming experience?
Absolutely! Wi-Fi 6's low latency and enhanced capacity make it ideal for online gaming, reducing lag and providing a smoother gameplay experience.